What to Expect at the 19th Annual Statesville Pumpkin Fest
---
Be sure to join us for the Flow Automotive 19th Annual Statesville Pumpkin Festival on Saturday, November 5, 2022 from 10a-5p!
You'll also want to stay for our After Party Concert with On The Border - the Ultimate Eagles Tribute from 5:30p-8:30p! Sponsored by DENSO!
The Flow Automotive Statesville Pumpkin Festival really is an event for the whole family! This years event includes:
The Flow Automotive Statesville Pumpkin Festival event is made possible by the generous sponsorships of our amazing community partners. Thank you to our 2022 Sponsors!
View a FULL List of our 2022 Sponsors Here
View a FULL List of our 2022 Vendors Here
Check Out Frequently Asked Questions Here
Learn more about what to expect at this years festival 👇.

Live Music at the Main Stage sponsored by DENSO
Southbound 77 - 12:00 - 1:00pm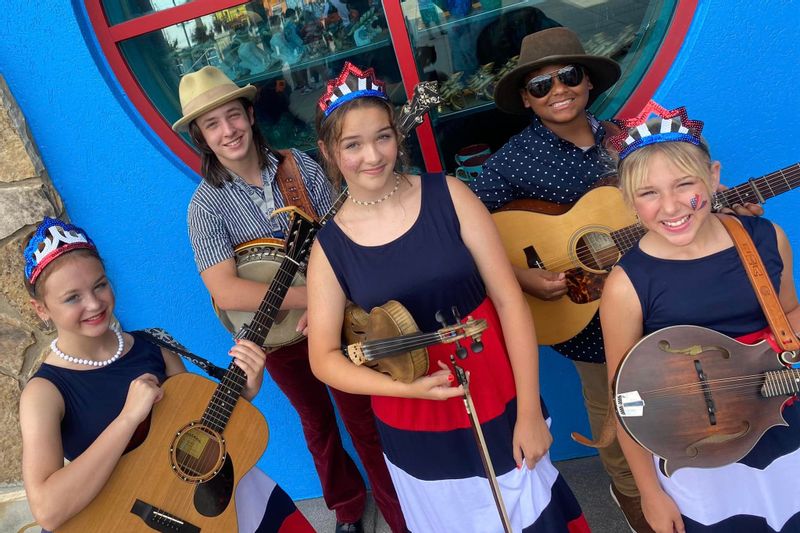 Bluegrass Band hailing from the crossroads of Statesville, Mooresville and Wilkesboro . Filling hearts with joy with our classic bluegrass tunes and harmonies. We even throw in a little classic country guitar every now and then.
Tae Childress - Guitar - Statesville, NC

Lyla Cherry - Guitar - Mooresville, NC

Ida Rose Buzzini - Mandolin - Mooresville, NC

Lake Carver - Fiddle - Mocksville, NC

Ettore Buzzini - Banjo - Mooresville, NC

Broad Street Blues Band – 1:15-2:15 pm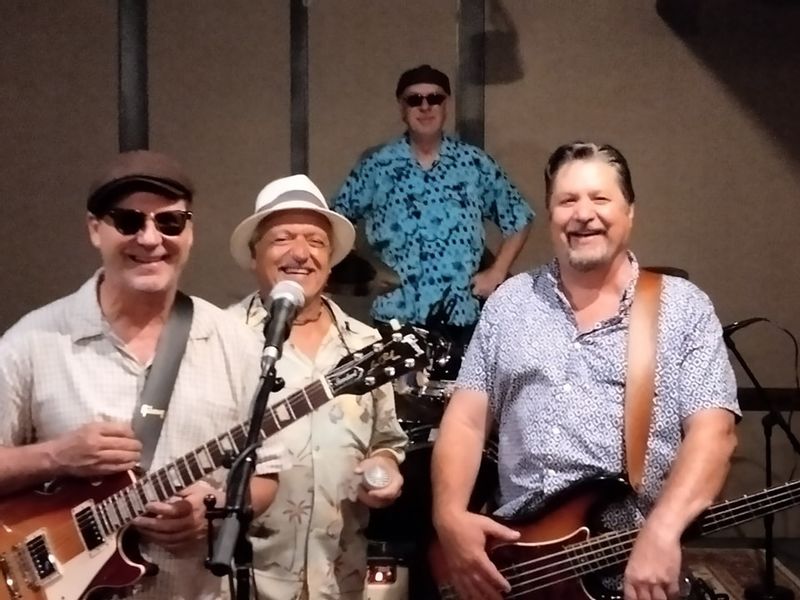 The Broad Street Blues band features electric soulful blues music with members:
Scott Shoemaker on lead guitar and vocals
Sid Collins on bass guitar and vocals
Jimmy Parker on drums
Dave Bondi on harmonica and vocals
The Broad Pickups – 2:30-4:30 pm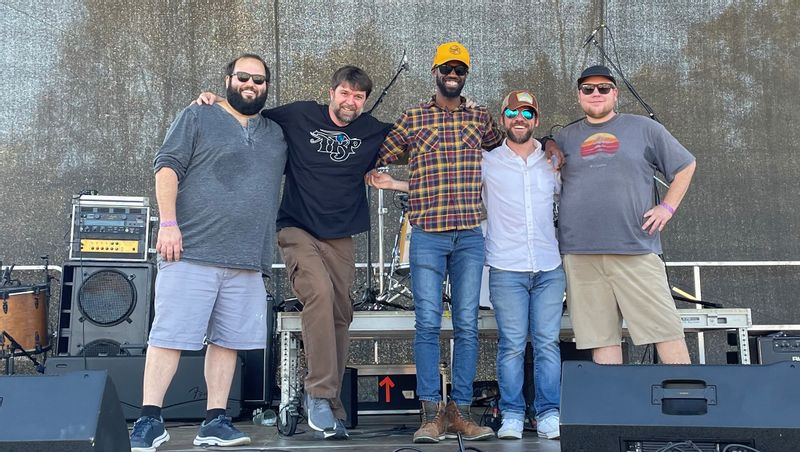 The Broad Pickups are a fun improvisational band, providing a positive message of love and unity. Influenced by various styles of music, the band combines different elements to produce catchy lyrics over-top infectious melodies. Their musical spectrum ranges anywhere from funky dance tunes to ballads of love and hope. The band has worked hard at establishing a name for themselves over the past few years playing throughout western North Carolina. Whether it be the message of positivity, the soulful melodies of the guitar and keys, or the driving force of the rhythm section; the Broad Pickups provide a unique sound that appeals to a wide audience. Members include Coite Gillion on keyboard/vocals, Stephen Davidson on mandolin and Brice Reese on guitar/vocals.
After Party Concert with On the Border,
the Ultimate Eagles Tribute - 5:30-7:30pm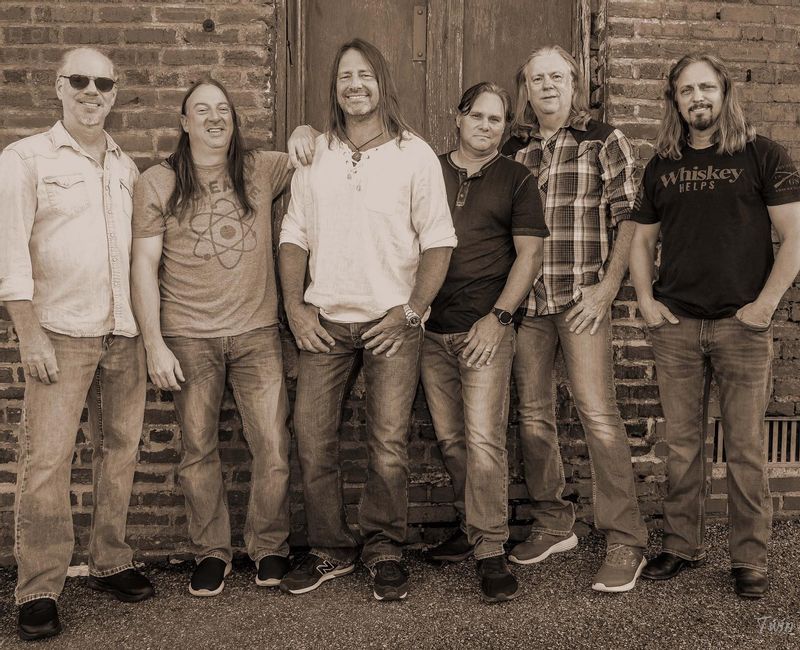 On the Border - The Ultimate Eagles Tribute pulls it off as well as ANY great tribute can, treating fans to an authentic concert experience while journeying through The Eagles songbook. The band covers every big hit, from ballads such as "Desperado" and "Lyin' Eyes" to rockin' hits such as "Life in the Fast Lane" and "Heartache Tonight" with such accuracy, that listeners may permanently confuse "On the Border" with the real Eagles! It's truly a masterful sound to witness for yourself. Hitting major concert venues, casinos & festivals around the country, they created so much of a buzz, that in 2015 AXSTV's hit show, "The World's Greatest Tribute Bands" came calling for them to perform Live on TV at the famous "Whisky a Go Go" in LA.
What sets this EAGLES Tribute apart from ANY other, is they were hand selected to emulate both the sound and overall feel each Eagles member. They perform that particular Eagles member's vocals & musical parts. Their passion, showmanship and precise attention to replicating the details of the Eagles music, has earned them critical acclaim, name recognition and a very loyal following. Together, they reproduce the recordings of the Eagles catalog with stunning guitar work, multi lead vocalists and the 6 part harmonies have been said to capture the feeling of being at an actual Eagles concert!
Live Entertainment at the Community Stage
Numerous other performances will happen throughout the day including demonstrations of dance, gymnastics, and martial arts on the Community Stage located on N. Meeting St:
10:00 am - Betty's School of Dance
10:30 am - American Renaissance Cheer Squad
11:00 am - Centre Ballet
11:30 am - Tilley's Dance Academy
12:00 pm - In His Steps Dance
12:30 pm - Statesville Dance and Performing Arts
1:00 pm - ACROFITNESS
1:30 pm - Phoenix Martial Arts
2:00 pm - Freedom Hope
2:30 pm - Thai Kickboxing Organization-TKO
3:00 pm - Carolina Dogwood Festival
Fun Activities at the Kids' Zone
Kids will be entertained all day long in the Kids' Zone (on E. Broad St.), which will offer a variety of inflatables including a 20-foot slide, 15-foot slide, bounce house, 40-foot obstacle course, and Kiddie Playland! All rides are professionally staffed. Single tickets will be $1 each and Wristbands will be $10 for unlimited rides throughout the day.
Fun for Adults at the Corks, Taps & Barrels Garden
For the adults, the Corks, Taps & Barrels Gardens (on N. Center St. and S. Center St.) will feature domestic beer and wine, special cocktails, and craft beer from our local brewery, Red Buffalo Brewing Co.
Classic Car Cruise-In
West Broad Street will transform into a large parking lot of classic cars (1992 and older) during the 2022 Statesville Pumpkin Fest during the Classic Car Cruise-In. All cars must enter at West Broad Street from Mulberry Street in front of the Mitchell Community College Main Campus. You may enter Mulberry Street from either West Front Street or West End Avenue beginning at 8:30am. You may leave anytime. Pumpkin Fest attracts thousands of spectators each year and we want everyone to arrive safe and leave safe. Hope to see you there! Contact Chuck Goode (704-929-8150) for more information.
Festival Area Map